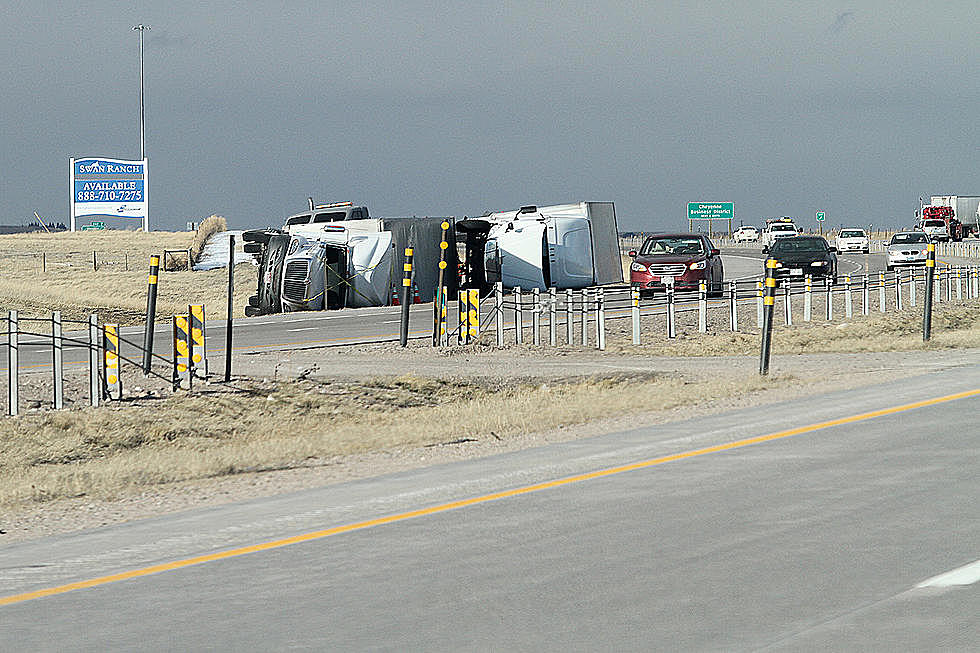 Category 1 Hurricane-Force Winds Blast Wyoming Again
Photo, Jenny Weiss
Southeast Wyoming is no stranger to the wind, but today and Wednesday are going to blow, literally.
According to the National Weather Service in Cheyenne, much of Interstate 25 and Interstate 80 between Laramie and Cheyenne will see west winds of 35 to 50 mph with frequent gusts up to 75 mph and occasional gusts in excess of 80 mph.
Just to put that in perspective, a Category 1 hurricane has winds of 74 to 95 mph.
High Wind Warnings are in effect from 11 a.m. this morning through 3 p.m. Wednesday for the central Laramie Range and eastern Platte County, the southern Laramie Range and adjacent foothills, the lower elevations of Converse and Niobrara counties, and the north Snowy Range foothills.
A High Wind Warning is also in effect from 11 a.m. this morning to 9 p.m. this evening for the lower elevations of Carbon and Albany counties.
URGENT - WEATHER MESSAGE National Weather Service Cheyenne WY

HIGH WIND WARNING IN EFFECT FROM 11 AM THIS MORNING TO 3 PM MDT WEDNESDAY... * WHAT...West winds 35 to 50 MPH with frequent gusts up to 75 MPH expected. Wind gusts may occasionally exceed 80 MPH.
High Wind Watches have been upgraded to High Wind Warnings. High Wind Warnings are in effect for portions of southeast Wyoming from 11AM today through 3 PM Wednesday. West winds will be sustained between 35 and 45 MPH with gusts up to 65 to 75 MPH. Use caution when driving light weight or high profile vehicles as there is a higher threat for blow-overs.
Windiest Cities in the United States