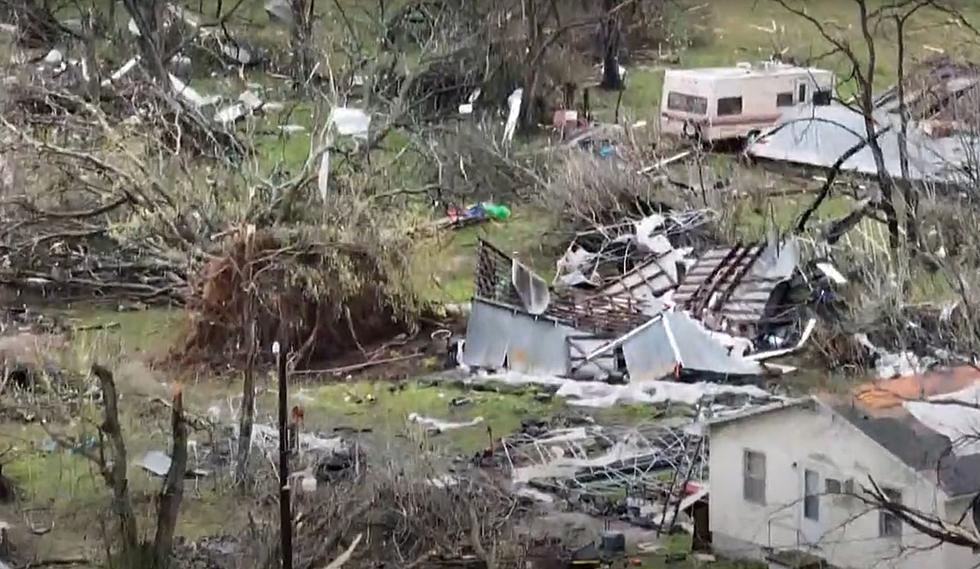 Complete Devastation – See Damage Path of Killer Missouri Twister
WKYC Channel 3 via YouTube
It hit in the middle of the night and claimed the lives of 5 souls as it carved a path of destruction through a small Missouri town. Now, drone video shows the damage path of a killer Missouri twister revealing complete devastation.
Glen Allen, Missouri is a close-knit community with a population of just 57 people. It sadly was also directly in the path of what has now been rated as a high-end EF-2 tornado that struck in the overnight hours of April 5, 2023. Authorities have confirmed that 5 people in a mobile home and adjacent trailer lost their lives. Yahoo News reported the victims were:
Glenn Burcks - Age 62
Susan Sullivan - Age 57
James Skaggs - Age 37
Destinee Nicole Koenig - Age 16
Michael McCoy - Age 18
This is the damage path of the EF-2 tornado that claimed their lives.
The National Weather Service shared the path the tornado took as it barreled through Bollinger County.
According to their graphic, the tornado touched down as a high-end EF-2 and remained that way for its entire time on the ground. They estimate peak winds topped 130 mph and it covered over 22 miles of the county before dissipating.
11 of the Most Devastating Weather Disasters in Minnesota Throughout The Years
We might be full of lakes and "nice" but Minnesota has had its fair share of horrible and nasty weather. Throughout the years we've had floods, fires, storms that have crushed stadium roofs flat, and tornadoes that have destroyed lives.