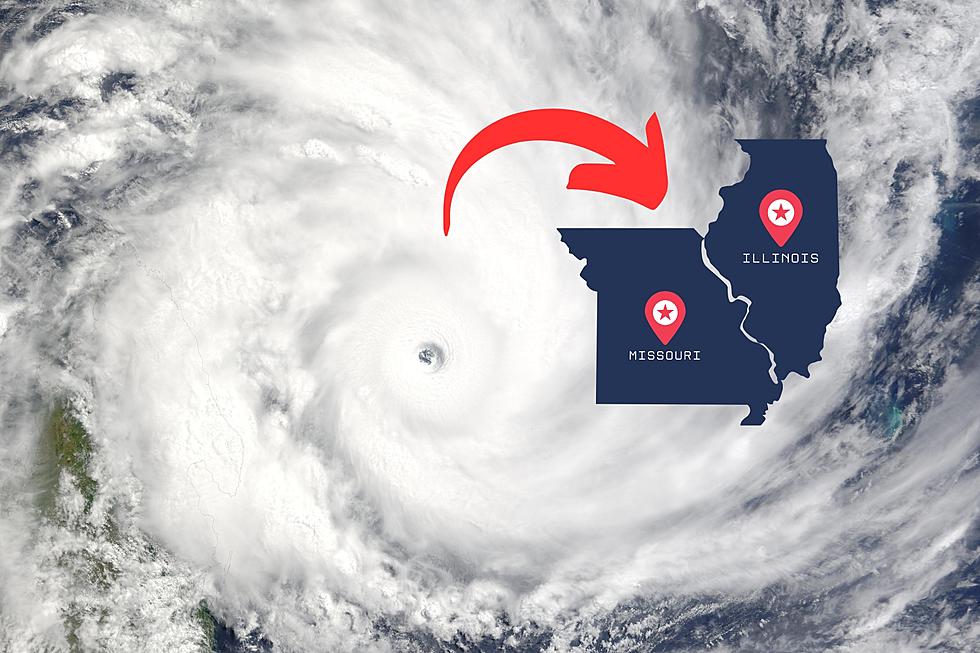 Category 1 Hurricane-Force Winds Reported in Missouri & Illinois
Canva
It was quite a wind event in Missouri, Illinois and Iowa today as winds equaling a category 1 hurricane were reported in many locations.
Since my wife is a weather nut who also happens to be a meteorologist, I tend to learn weather things involuntarily. She saw Matthew Cappucci on Twitter share the following graphic which is remarkable when you consider that winds are considered hurricane-force when they're 74 mph and above.
If you're having a hard time reading the Twitter text, Matthew said this:
Top wind reports from the likely #derecho so far:
90 mph in Hancock, Il.
88 mph in Good Hope, Il.
80 mph in Stanberry, Mo.
80 mph in Mooar, Ia.
78 mph in Modena, Mo.
Let's be clear that this was no real hurricane as that would mean sustained winds. It's still being determined if this really was a derecho event. I'll wait for the National Weather Service to make that call. There's no question that there was a tremendous wind event in Missouri and Illinois today no matter what name you slap on it.
Missouri Fire Tower Hidden Inside the Mark Twain Forest