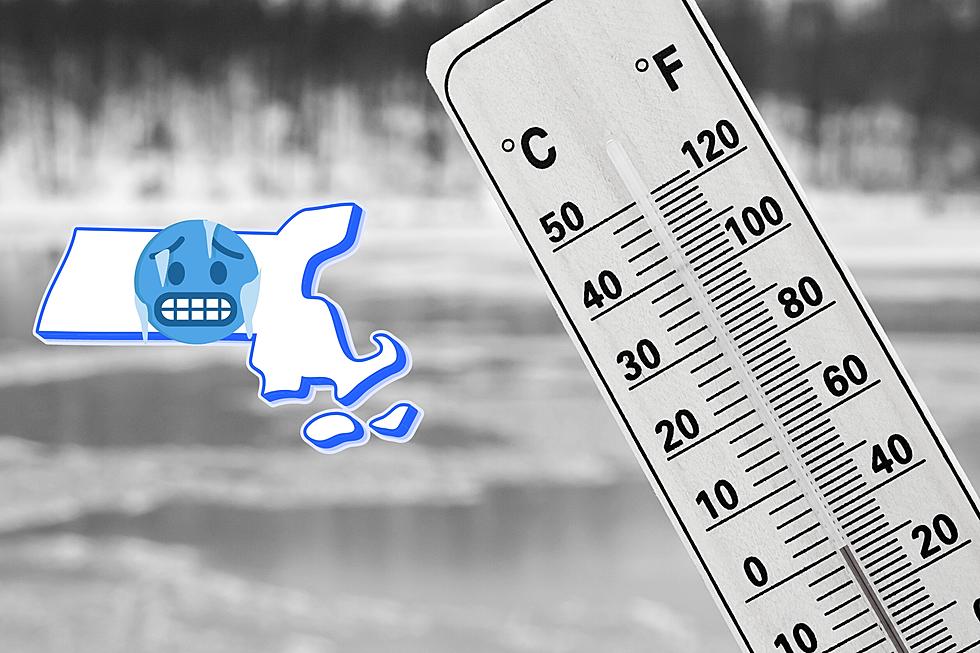 This Was the Coldest Day in May in Massachusetts History
Canva
Mother's Day came and went this year and it was chilly! Yes, I know chilly is subjective, but 58 and windy in May sucks.
Low relative humidity is prompting a red flag warning as this weather is conducive to fire spread.
A Red Flag Warning means that critical fire weather conditions are either occurring now....or will shortly. A combination of strong winds...low relative humidity...and warm temperatures can contribute to extreme fire behavior.
Opening burning in Massachusetts ended on May 1, so that should help eliminate any extra risk.
Temperatures are expected to dip into the 50's on Wednesday and then back to 70 on Friday.
Boston's coldest day in May was in 1911, when the high temperature hit only 33.
So, this got me thinking... How cold has it gotten in Massachusetts? Like, ever...
This Was The Coldest Day In Massachusetts' History
Well, just to make it interesting, the warmest day ever was on Aug. 2, 1975 with a high temperature recorded in New Bedford, MA of 107F!
The coldest day ever in Massachusetts was on January 22, 1984 with a recorded low temperature of -40F in Chester, MA!
Wowza, that's like North Dakota cold.
Berkshires Forecast:
Wednesday: Mainly sunny. High around 55F. Winds NW at 15 to 25 mph. Higher wind gusts possible.
Wednesday night: A mostly clear sky. Low 31F. NW winds at 10 to 15 mph, decreasing to less than 5 mph.
Thursday: Mainly sunny. High 63F. Winds W at 5 to 10 mph.
Thursday night: A mostly clear sky. Low 41F. Winds SSW at 5 to 10 mph.
Friday: Sunshine and clouds mixed. High near 70F. Winds SSW at 10 to 20 mph.
Friday night: Partly cloudy early with increasing clouds overnight. Low 47F. Winds S at 10 to 15 mph.
LOOK: What is the coldest city in every state?