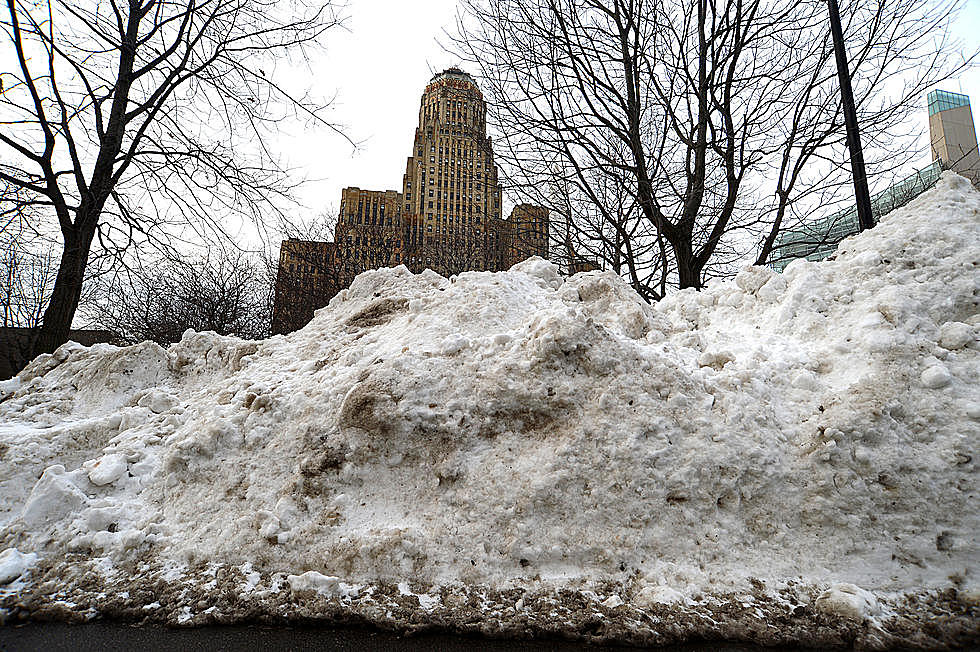 Buffalo, New York is STILL Dealing with Snow from 2022 Blizzard
Getty Images
We are going to see some nice weather this weekend and crews in Buffalo are hoping it might melt some of the snow from the Blizzard of 2022.
You read that right. Crews in Buffalo are still trying to deal with snow that fell during the Blizzard of 2022.
When was the Blizzard of 2022?
Buffalo had to deal with two huge storm events in the winter of 2022. The first happened just a couple days before Thanksgiving. Then, almost as soon as we saw a clearing from that storm, another came. This time it was just days before Christmas.
They began to call it a "once in a generation" type of storm that was set to start on December 23rd. Forecasters were encouraging people to get where they wanted to be for the holiday weekend before it started and then get prepared to stay there for a couple days to ride out the storm.
They were right. It didn't let up much until around Christmas Day. The Buffalo Airport registered around 43 inches of snow.
What happened to all that snow?
The crews needed to put the snow somewhere. So they began to truck it in to a huge parking lot at Erie Community College (ECC) South Campus. They had to bring it in with high lifts in order to make enough room for it all.
Is there snow left from the blizzard?
You would think with the passing of time, the warmer temperatures, and the rain that the snow would have all melted by now, nearly 4 months later. However, crews were still doing what they could to deal with it today.
With temperatures expected to be in the upper 70's pretty much all weekend long, they are trying to give the snow as much surface area as they can to get it to melt faster. But it looks like they're going to be dealing with this for a while.
Wyoming April Blizzard 2023
It was a record breaking snow storm.
Listeners to the Wake Up Wyoming Show with Glenn Woods offered up photos from across Wyoming of the piles of snow around their homes after a spring storm that lasted almost 3 days.
Its funny what snow does when it settles.
But then, after the laughter, comes the work of digging out.