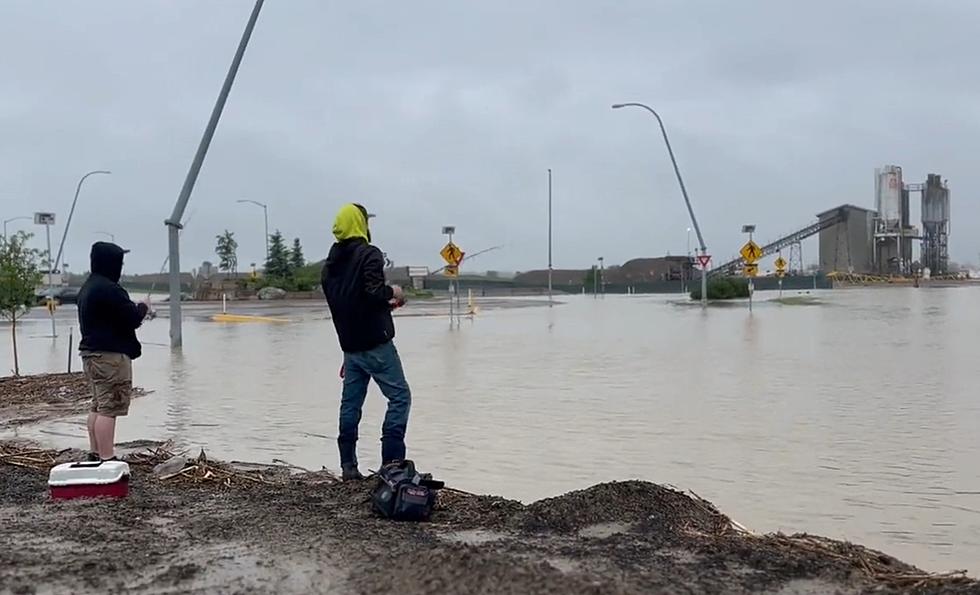 Billings, Montana Got So Much Rain, Men Fished in an Intersection
Augusta McDonnell via Twitter
There was so much flooding in Billings, Montana over the weekend that people were fishing on Shiloh Road. The National Weather Service (NWS) says Billings is already up to at least 4 inches of rain for the month of June, even though we are only 4 days in.
NWS Billings: The #Billings airport is up to exactly 4" of rain for the month of June. Even though there are 26 days left, this guarantees a wetter than normal June, and the 15th wettest June on record (at least). Our wettest June on record was 7.64" in 1944.
I was a little nervous that when we got back from a family member's graduation in Missoula that our basement would have been totally flooded. As we drove through some of the neighborhood streets on the Billings West End, you could see some of the homeowners had to rip out all of their basement carpet and had it all piled up on their driveways.
Check out the video below as they broke out the fishing poles on Shiloh Road: (Click here for full video coverage and more from KTVQ-TV)
A portion of Gabel Road was also closed after a sinkhole formed over the weekend.
Even before the weekend kicked off, Billings saw some impressive rainfall totals:
NWS Billings: #Billings officially ended up with 2.19" of rain yesterday. This ties at 12th place (with Sep. 13, 1966) for our wettest day ever recorded. The number one slot is still held by May 24, 2011 with 3.12". Unofficial, higher amounts are reported around town.
Crazy Flooding In Bar Nunn Turns Cars Into Boats
This occured in the summer of 2022.