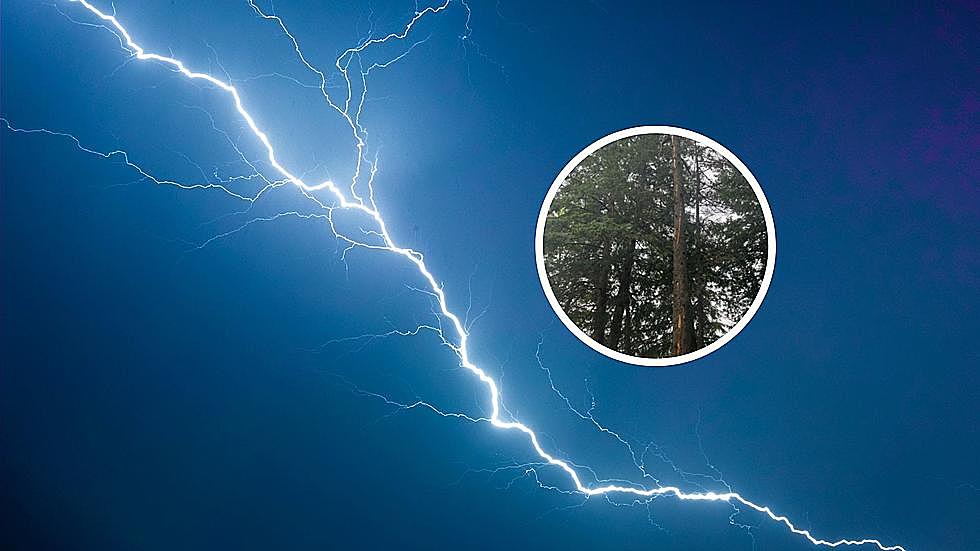 Lightning Strikes Tree and 2 People Camping in New York State
Photo by Michael Mancewicz, Unsplash/dec.ny.gov
The Center for Disease Control and Prevention (CDC) reports that being struck by lightning is a fairly rare occurrence. They say that;
40 million strikes hit the ground in the United States each year (seems like a lot)
You have a one in 1 million chance of being struck by lightning
90% of all lightning strike victims survive
August got off to a striking start in New York State with one lightning bolt striking a tree AND also hitting 2 campers!
On Friday August 4th, according to the New York State Department of Environmental Conservation (DEC), two campers were enjoying some our State's finest outdoor activities in Franklin County when a storm rolled in.
At approximately 1pm, DEC Officers heard sirens approaching the Follensby Clear Pond boat launch area. Officers followed the sirens and joined the Tupper Lake Volunteer Fire Department to the scene of a lightning strike.
The rescue team arrived to find 2 individuals that had been tent camping at the base of a tree when the tree was struck by lightning. The 34-year-old from Pennsylvania and the 44-year-old from Syracuse were also struck by that lightning bolt.
Both individuals were able to stand and get onto a boat. The visitors were taken back to the boat launch before being transported to the hospital. One subject is on crutches with swelling to his ankle. The other is experiencing hearing issues.
Experts say that most lightning deaths occur during summer with July leading the way. Lightning deaths often occur on weekends, particularly Saturdays, and in the afternoon. Be careful out there.
Lightning Facts vs Myth
The National Oceanic and Atmospheric Administration, also know as NOAA put together five important facts and myths that we should know about lightning. There are five things you should know when encountering lightning. Keep things things in mind the next time you get stuck in a storm.